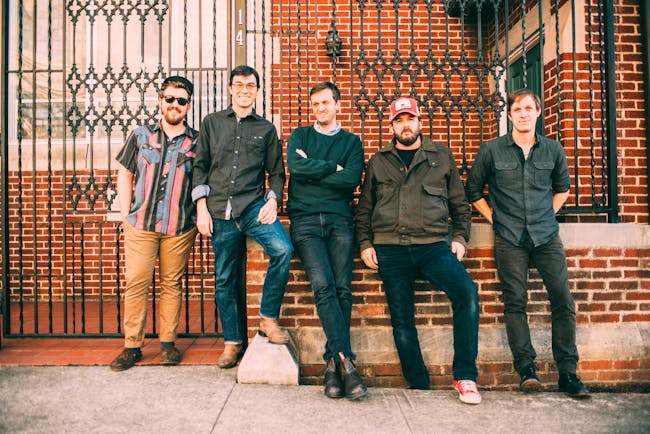 Town Mountain / Bumper Jacksons (duo)
$10.00 - $14.00
Sales Ended
Raw, soulful, and with plenty of swagger!
Raw, soulful, and with plenty of swagger, Town Mountain has earned raves for their hard-driving sound, their in-house songwriting and the honky-tonk edge that permeates their exhilarating live performances, whether in a packed club or at a sold-out festival.
**********************
Roots jazz, country swing. Stories and songs of Appalachia. Come in, take a seat, and be woven into a musical story that never stops being told. Bumper Jacksons: your favorite brassy, vintage dance band pares down to their founding duo for this intimate show. Unafraid to scrap together new sounds from forgotten 78's, they elegantly balance paying homage to the traditions while fashioning their own unique, playful style. Bumper Jacksons began as this duo, a city-meets-country experiment between songstress Jess Eliot Myhre and banjo player Chris Ousley. They hopped on bicycles, touring the region, instruments on their backs, seeking to reimagine roots music. In five short years, Bumper Jacksons grew to a nationally touring band. They've been honored multiple times as the Mid-Atlantic's "Artist of the Year" & "Best Traditional Band" at the Washington Area Music Awards. Bursting at the seams with some of the richest threads of old America, Bumper Jacksons bring you into the center of a party where everyone's invited and the dance floor never sleeps.

Venue Information:
The Locks at Sona
4417 Main St
Philadelphia, PA, 19127